Main
»
2012
»
November
»
3
» Tips For Successfull Branding
---
12:54 PM
Tips For Successfull Branding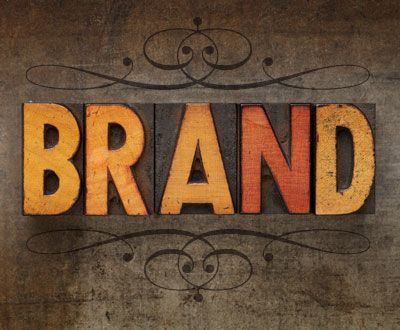 A successful brand is a brand that has earned the trust of consumers to the point that they are not only trust to one of its products, but are always willing to try other products from the same brand.
A successful brand is a brand that has achieved such recognition, reputation and value, which can be considered more valuable than all the assets that are behind it, such as buildings and equipment.
So it is necessary to create a successful brand below are some tips that will help us with this:
Offering a high quality product
The first requirement to create a successful brand is to offer a high quality product. Offering a high quality product is what we can get consumers earning preference, trust and customer loyalty. A definition of a quality product could be a product that has inputs first, which has an attractive design that is durable over time and, to satisfy needs, tastes and preferences.
Providing excellent customer service
Providing excellent customer service could be translated as providing a very good service, providing a friendly atmosphere, providing comfort, providing a personalized service, and provide prompt attention.
Differentiate Competitors
It is possible to create a successful brand when brands are on the market similar to others, or that are similar characterized or offer of other competitors. So another requirement to build a successful brand is that it is different from the rest, that is, that has something that makes it different, to distinguish it, or make it stand out against other competing brands. A brand can differentiate you, for example, the quality of its products or services in their constant concern for the customer, or in constant innovation.
Focus on the customer
Focus on the customer rather than making money, is what allows us to create a strong bond and a lasting relationship with them. Focusing on the customer is concerned about this, is to give what they want, is to solve their problems and meet their needs.
Being Complete
Finally, have integrity is allowing us to build a good reputation in the consumer and thus lay the foundation for a successful brand. Have integrity is to be true to ourselves and our brand (which is actually extension of ourselves), to be true to their ideals, values, principles and purposes. Being honest is concerned about the customer rather than worrying because they buy, is to fulfill what we have promised, is not something that we have to offer and we know that we cannot fulfill.
Posted By: Opti Matrix Solution is a creative website designing company provides best services like iPhone Application Development, SEO Services and PHP Website Development.
optiinfo | Tags: iphone application development, Branding, Website Development Company, Optiinfo, Seo Services, opti matrix solution | Rating:

0.0

/

0